MARCH 19, 2022
HEATHER AUBREY LLOYD • GIRL BLUE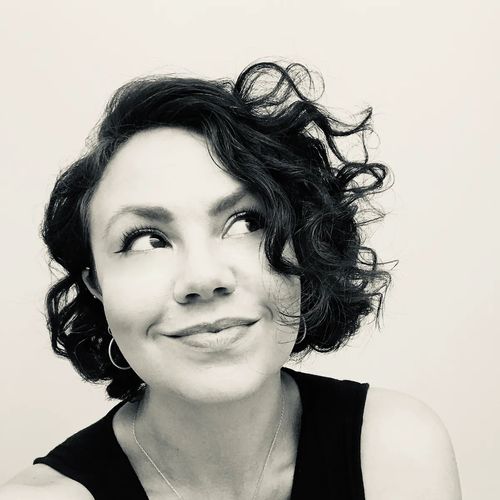 HEATHER AUBREY LLOYD
TRADING ONE BEAT FOR ANOTHER, THIS FORMER BALTIMORE JOURNALIST NOW SINGS HER STORIES WITH JANIS-MEETS-JONI VOCALS.
Heather Aubrey Lloyd has co-fronted Baltimore's ilyAIMY for two decades. Traveling the country playing everything from bait shops to clothing-optional resorts, Lloyd's lyrical collection of stories became her first solo studio effort, "A Message in the Mess."  Each narrative is offered up in her passionate, "sing-me-the-phone-book" alto. Her finger-picked guitar says folk. Her lyrics show the influence of Baltimore's slam poetry scene. Her hand percussion says world music. "Janis Joplin ... and Joni Mitchell blended together," says The Montgomery Caller. With its inventive arrangements and delightfully bizarre percussion, "Mess" received the Director's Award for Album of the Year from the Mid-Atlantic Song Contest, and the awards haven't stopped since: 2018 No Depression Magazine Songwriting Award Finalist, 2018 Falcon Ridge Folk Festival MOST WANTED Artist, 2018 National Women's Music Festival Emerging Artist, 2017 Telluride Troubadour Top 4. She is also the reigning Grand Prize winner of the prestigious Bernard Ebb Songwriting Award. Lloyd is sequestering herself to record throughout January with plans to release new music in 2022, featuring songs about mental health, the plight of refugees, and aging gracefully.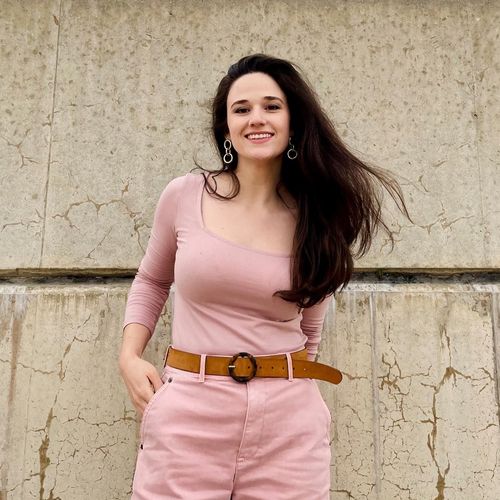 GIRL BLUE
Girl Blue is the moniker of singer-songwriter/producer Arielle O'Keefe. Compared often to the likes of Alanis Morissette, Laura Marling, Joni Mitchell, and Jeff Buckley, she is a powerhouse vocalist with a highly sophisticated ability to write songs that both catch the ear and deeply touch the heart. Girl Blue's first single, "Fire Under Water" was released completely independently, and was immediately recognized by Spotify, placed in the top 10 of their "New Music Friday" playlist. It has since been placed in the Las Vegas TV's viral commercial "Now and Then", and sits comfortably at over 3 million streams. O'Keefe is a rare and masterful talent, most especially shining as a live performer, where she has become known for silencing rooms with her incredibly authentic voice and songs. In 2019, she received three Thomas Edison Awards (Capital District Music Awards), naming her the Solo Performer of the year, with the Record of the Year ("Lolita") and Music Video of the Year ("Dreams"). She continues to tour regularly and record her own music independently.