JUNE 11, 2022
KJ DENHERT • OPEN BOOK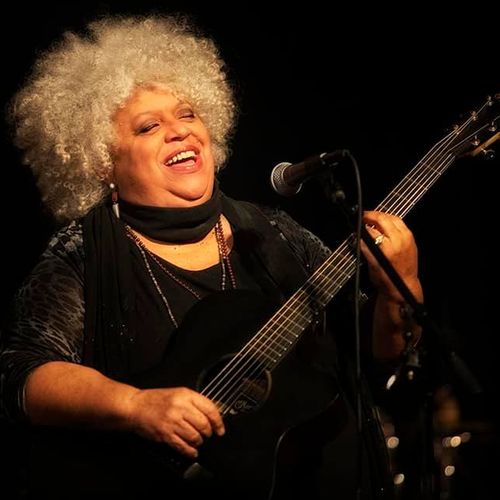 KJ DENHERT
"Denhert channels myriad influences, from Joni Mitchell and James Taylor to Carole King and Sergio Mendes, to deliver a superb high-energy performance." — Relix Magazine
KJ Denhert is an NYC-based, award-winning songwriter, guitarist, vocalist and bandleader. An internationally touring artist, KJ's career spans 40 years, numerous albums, and legions of devoted fans worldwide. Her soulful and smoky vocal stylings are earthy and elegant. Her lyrics embody the romance and poetry of the American Songbook. A child of the 60s, KJ's music is both a rich tapestry of Urban Folk & Jazz and a reflection of the fiery time of cultural upheaval in which she lived. Echoes of James Taylor, Joni Mitchel, Carole King, Laura Nyro, and Steely Dan's combine with KJ's own unique musical voice to create music that is both unique and relevant for today. She has shared stages with artists ranging from Alicia Keys, Roberta Flack and many more. When she's not touring, KJ has been electrifying crowds with her all-star band via a residency spanning over 23 years at the 55 Bar in New York City's West Village. Her discography includes over 10 studio albums (including "Destiny" her latest release) and is at work on 3 new original projects in the new year.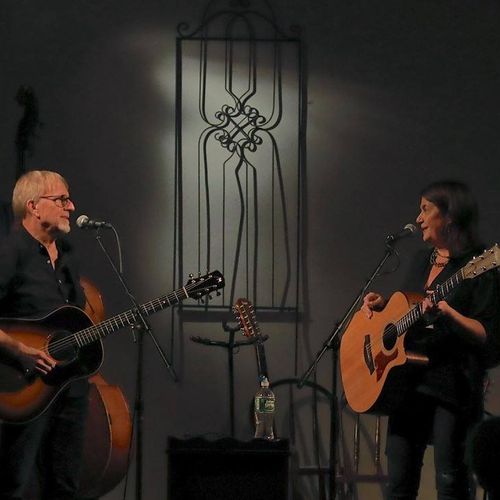 Open book
"Open Book is the working identity of Michele and Rick Gedney. Their music is an amalgam of folk inflected styles with tunes that concern themselves with love and loss, their music crosses into the urban landscape as easily as it inhabits and embraces it's rural roots. The duo's harmonies are sublime and tastefully evocative; their music is amply fulfilling and the structures incorporate sounds that travel far outside the standard instrumentation of the base genre to incorporate sounds from the city and world." John Hammel, Homegrown Radio
Michele and Rick Gedney, known as the duo, Open Book, have been writing, recording, and performing together since 2000. Their original music features melody invention and vocal harmonies backed by a tapestry of interweaving guitars. Open Book has released three albums which have received national airplay and critical acclaim. They are currently recording a fourth album.