APRIL 9, 2022
FLORENCIA & THE FEELING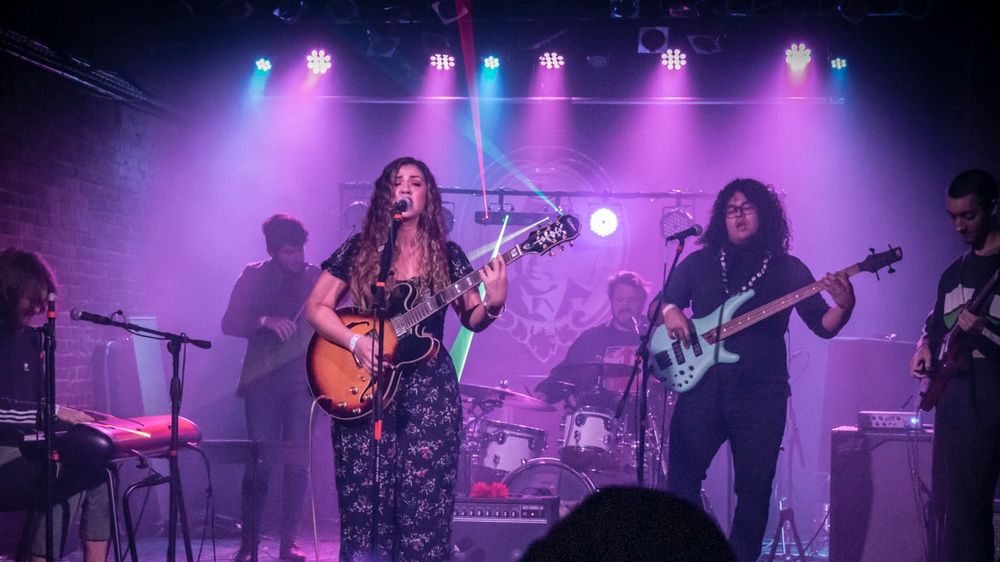 FLORENCIA & THE FEELING
Florencia & the Feeling is a pop/funk fusion band playing a mix of original music & cover songs. This high-energy group throws a show guaranteed to inspire good feelings all around.
Florencia Rusiñol is a Latin American singer-songwriter from East Tennessee. Her musical style is influenced by her Argentinian roots and her jazz-singing background, and is combined with her love of pop and funk music. Florencia's first EP is available on all music streaming platforms. Florencia & the Feeling have spent 2021 touring the Southeast.
The Feeling is the name given to a group of incredibly talented musicians assembled to play with Florencia. The name refers to the captivating & carefree energy that flows from the state at each concert.