Please join us for a family friendly Comedy Night on August 27 at 7pm! We have also partnered with 2E's to host a happy-hour add-on before the show. Click below for more information and tickets. 
The Edwards Opera House is pleased to announce that we will be welcoming singer-songwriter, author, educator and urban-planning expert, Dar Williams, to our stage on Saturday, September 17, 2022! 
THE EDWARDS OPERA HOUSE 2022 SEASON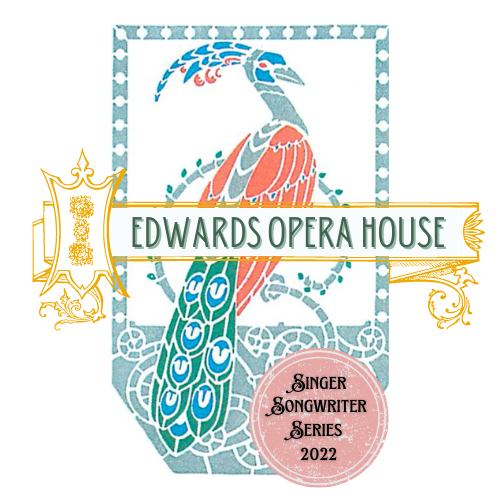 THE SINGER SONGWRITER SERIES 2022
The Edwards Arts Council announced the award of a grant, "Edwards Opera House Singer Songwriter Series" for 2022 earlier this year. Each of the 12 singer songwriters performed live from the Opera House and simultaneously live-streamed to a wide audience all over the world.
The project was made possible with funds from the Statewide Community Regrants Program, a regrant program of the New York State Council on the Arts, with the support of Office of the Governor and the New York State Legislature, and administered by the St. Lawrence County Arts Council.
The Edwards Arts Council thanks TDS/Edwards Telephone for technical support and Dan Gallagher and St. Lawrence University Theater Department for their contribution to stage lighting and to all the patrons who made this Series a remarkable success! Thank you!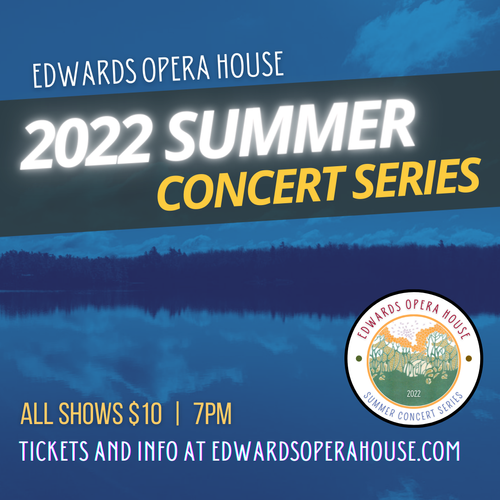 SUMMER CONCERT SERIES 2022  
THE EDWARDS ARTS COUNCIL IS PLEASED TO PRESENT THE SUMMER CONCERT SERIES 2022!
Tickets can be purchased online here or in-person at the Opera House on the night of performances. Tickets for each show are $10 and all shows begin at 7 pm.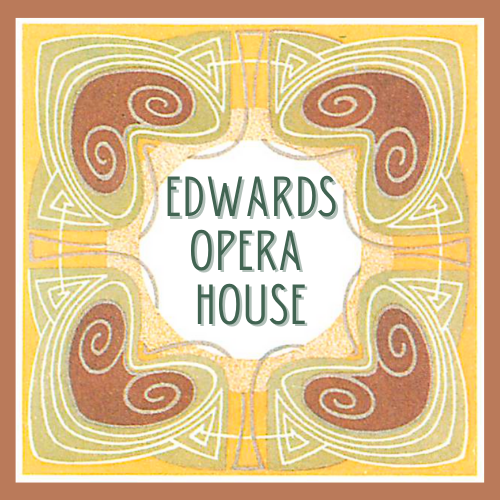 Help us keep the arts alive in this historic building!
The Edwards Opera House has stood for over 130 years. We are dedicated to its continued beauty and longevity while also keeping the arts alive. Help us continue this work for decades to come. Donate $5 or more here - all donations are tax-deductible. Donations will be split between attracting quality artists and to maintain the opera house.
Enter the amount you wish to donate