THE EDWARDS OPERA HOUSE 2023 SEASON: COMING SOON!
The Edwards Arts Council is busy preparing for our upcoming season. Stay tuned !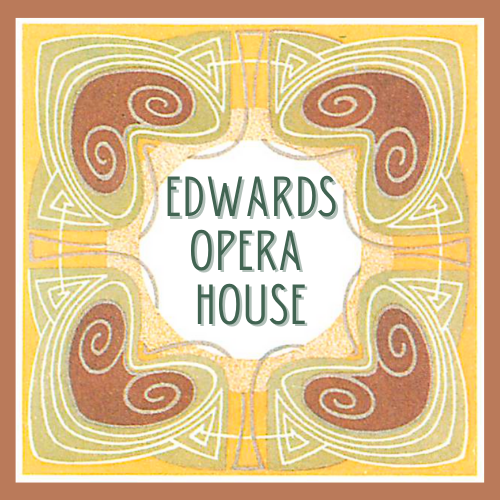 Help us keep the arts alive in this historic building!
The Edwards Opera House has stood for over 130 years. We are dedicated to its continued beauty and longevity while also keeping the arts alive. Help us continue this work for decades to come. Donate $5 or more here - all donations are tax-deductible. Donations will be split between attracting quality artists and to maintain the opera house.
Enter the amount you wish to donate